HOLIDAYS APARTMENTS WITH SEA VIEW

In the summer period we rent for weeks, from Saturday to Saturday. In the other periods we also rent for shorter periods.
The reservation is considered confirmed upon receipt of the deposit equal to 30% of the stay to be sent by bank transfer.
The balance is required at the time of check-in together with a deposit of € 200 (for weekly bookings) returned at the end of the stay if no damage will be found to objects and structures.
Check-in from 16.00 to 19.00.
Check-out by 10.00.
HOLIDAYS APARTMENTS WITH SEA VIEW
For information and reservations, please use the form below. If you want immediate contact, you can call the number: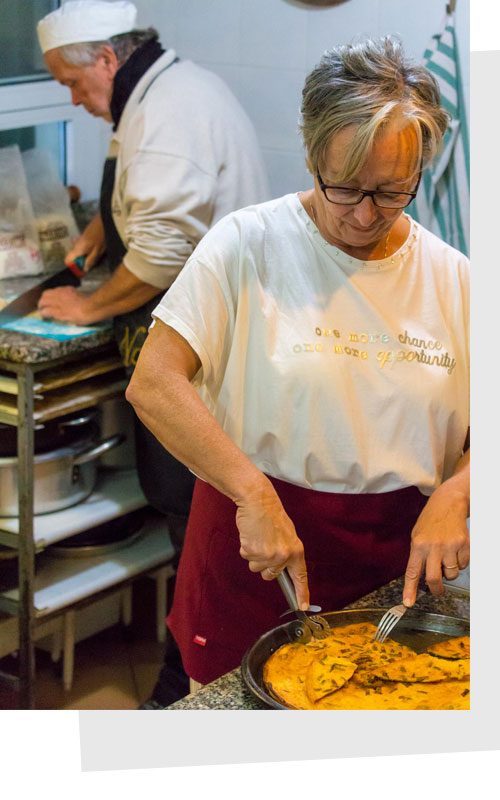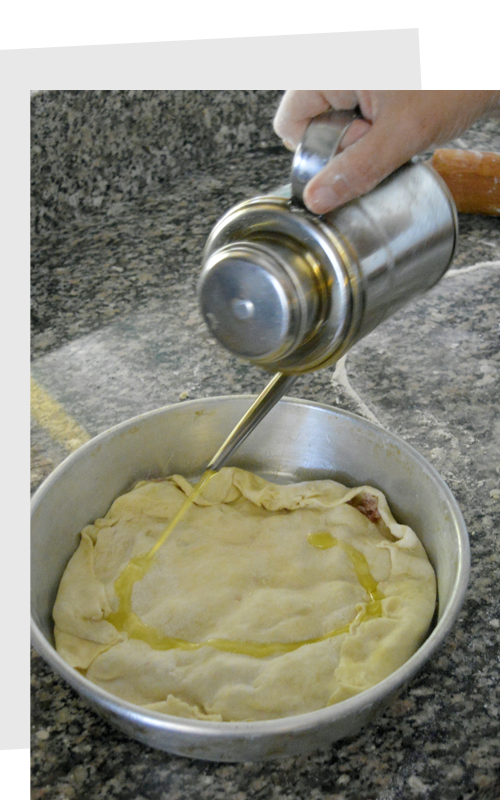 IDEAS FOR
ONE
HOLIDAY
OF TASTE
Those who come on holiday in Liguria take home the memory of the sea, of the terraced hills, of magical villages, of ancient art, but also the taste of a poor cuisine but rich in taste and tradition. And sometimes, indeed often, those who come on holiday in Liguria then try to recreate them in their own kitchen those recipes that have conquered them so much: the Ligurian rabbit, the farinata, the mandilli de saea, the focaccia with cheese or olives, the tagliolini, pesto…
We suggest to our guests to combine their holiday in our apartments with a course of Ligurian cuisine in our restaurant, so as to return home with all the secrets and knowledge to prepare our traditional recipes and amaze friends.
The COOKING COURSES LE NAVI IN CIELO are:
– easy,
– fun,
– informal,
– practical,
– fast,
suitable for everyone, both expert cooks and people who have never had relations with pans and stoves.
Our cooking classes are also a beautiful GIFT IDEA, alone or in combination with an overnight stay to offer to our loved ones a different, cheerful and relaxing holiday.
GIVE AWAY A LIGURIAN COOKING COURSE
An original and certainly welcome gift idea: we have prepared a special coupon for you to give to a loved one to make a special event unforgettable.
COMBINE YOUR KITCHEN HOLIDAY WITH A COOKING COURSE
Only for peoeple who stay in our holiday apartments we have reserved a discount on any of our traditional Ligurian cooking courses.

ROMANTIC HOLIDAY IN LIGURIA

IDEAS FOR
A ROMANTIC
HOLIDAY
The sea, the hills, the pebble or fine sand beaches, the breeze, the narrow alleys of the villages, everything in Liguria is romantic; so are the flavors of our cuisine, which taste of the Mediterranean, of earth, of sun. It is the ideal place to fall in love, to fall in love, to walk around shaking hands, to rest in the shade looking into the eyes…
We thought for you in love a special offer for a romantic holiday, to get away from it all and take refuge in the shade of our olive trees: 2 nights in the comfortable and welcoming Le Pietre studio and two special dinners, in the flavor of Liguria, in the corner more quiet.
Our special romantic offer is also a beautiful GIFT IDEA to offer to our loved ones a light, restful and sensual vacation.
ROMANTIC HOLIDAY OFFER
Two nights and two dinners at a very special price, to live unique moments with your loved one.

DIRECTIONS
Highway A10, exit Imperia EST
After the junction go left towards the city center (via Garessio) until the Carceri' s roundabout; take the 2° exit where you can find the first of our five signposts "Agriturismo Le Navi in Cielo"; follow the signs that lead to the Cascine hill (via Agnesi – via Berio – Villa Grock – Via Fanny Roncati Carli) until you reach the little church of San Luca which is on a U-shaped hairpin bend; after about 300 meters turn left at the junction for Via Molino dei Giusi, therefore always keep right until number 22.
Journey time: 10 minutes.

GOOGLE MAPS

GPS
WARNING: there are two routes to reach Le Navi In Cielo and satellite maps, unfortunately, often signal the most tortuous road. To get there more easily we suggest you to follow this simple procedure:
Set GPS to:
Villa Grock, Via Roncati Carli
lat. 43.904182 long. 8.047248
From Villa Grock, set up:
Via Molino dei Giusi, 22
lat. 43.904182 long. 8.047248