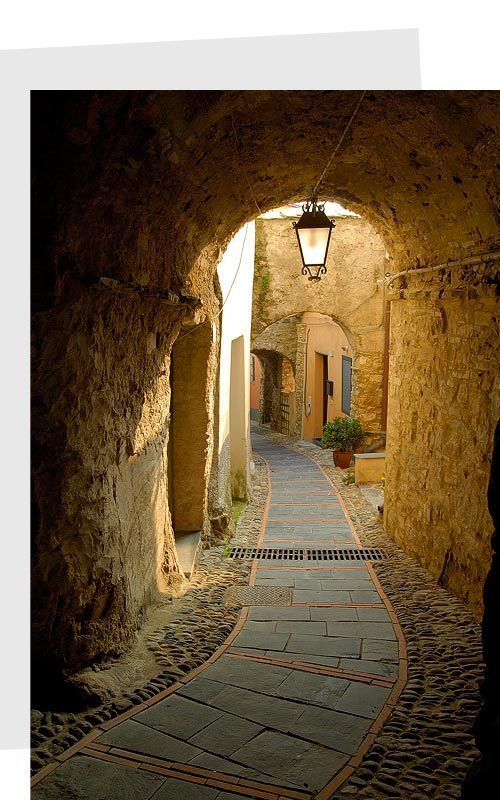 HOLIDAY HOUSE BETWEEN IMPERIA AND DIANO MARINA

LIGURIA DI PONENTE,
ATTRACTIONS WITHOUT END
From our holiday apartments, after walking among the olive trees, rested in a hammock or after a swim in the pool, you can set off to discover the wonderful villages of our hinterland, or to one of our many beaches, or to practice your sport preferred, sure to always find something beautiful and exciting to do without having to travel too far. On this page we want to offer you some suggestions, knowing full well that a complete list of the beauties of the Riviera dei Fiori is practically endless.
We also remind kitchen enthusiasts but also the curious, that we organize courses of typical Ligurian cuisine at our restaurant to learn how to make handmade pasta, Ligurian pizzas and focaccia, Genoese pesto, vegetable pies and many others dishes of our tradition.
HOLIDAY HOUSE BETWEEN IMPERIA AND DIANO MARINA
Good food, nature excursions, fine sand or smooth pebble beaches, wonderful villages: a holiday in the Province of Imperia is a perfect holiday.

ROMANCE
AND ATMOSPHERES
Starting from Imperia, ten minutes from your holiday apartment, an evening stroll on the harbour of Oneglia with beautiful boats and its tourist areas is mandatory, as is a visit to the Rione Parasio in Porto Maurizio, with its panoramic views breathtaking, the largest cathedral in Liguria, the evocative Logge di Santa Chiara.
Also in Porto Maurizio, if you are a couple, you have to take the walk of lovers, which connects Borgo Marina to Borgo Foce.
Visiting the historic villas of Western Liguria unites culture and charm; along the road to reach Le Navi in ​​Cielo holiday homes is Villa Grock, which belonged to one of the most famous clowns of the '900, today the Clown Museum. And again Villa Faravelli in Imperia, Villa Ormond in Sanremo, Villa Regina Margherita in Bordighera.
The Hambury Gardens, on the border with France, are a charming place, with plants of all latitudes and a view overlooking the sea.
At sunset, for those who love walking, from Imperia, along the road called Incompiuta, you can enjoy spectacular views and reach Diano Marina for an ice cream or go shopping on the pedestrian area.

SPORT, ADVENTURE,
FUN
The Mendatica Adventure Park, in the hinterland of Imperia, offers paths on bridges, walkways and tunnels immersed in nature, suitable for both children and experts.
For mountain bike enthusiasts, our area offers multiple routes, one of which passes right by our holiday apartments. The Open Sport Sports Association organizes lifts with vans and guided hikes on inland routes.
Do you want to sail alongside whales and dolphins? Every day the ferry leaves from Porto Maurizio, which will take you directly to the Cetacean Sanctuary.
If you like to take long walks or a bike ride near the sea, our longest bike path in Europe is the ideal place to discover views and villages on the Riviera dei Fiori sea.
And yet, not far you can find: riding stables for horseback riding, diving, tennis courts, golf courses, tracks and trails for hiking and trekking.
THE VILLAGES OF LIGURIA DI PONENTE

VILLAGES MADE,
ENCHANTED COUNTRIES
The hinterland of Imperia is considered the most characteristic and evocative of the whole of Liguria with all the myriad of its countries with different traditions and customs. In summer it is a succession of festivals and events.
A must is Cervo, considered one of the most beautiful villages in Italy.
Triora, known as the land of witches, comes alive during Halloween to honor its reputation. It is here that one of the most characteristic breads in Italy is produced: Triora bread.
Dolcedo, behind Imperia, is a very characteristic village in which walking through the streets you can feel the atmosphere of a past time.
Valloria, the country of "painted doors": at each junction you can be amazed by these doors painted as if they were scenes of real life.
Dolceacqua, almost on the border with France, as well as being a wonderful country with a wonderful castle, is also the place where a wine is made that we are very fond of in Liguria: Rossese di Dolceacqua.
The small villages of Lingueglietta, Apricale, Bussana Vecchia, Perinaldo and Pigna are also worth a visit.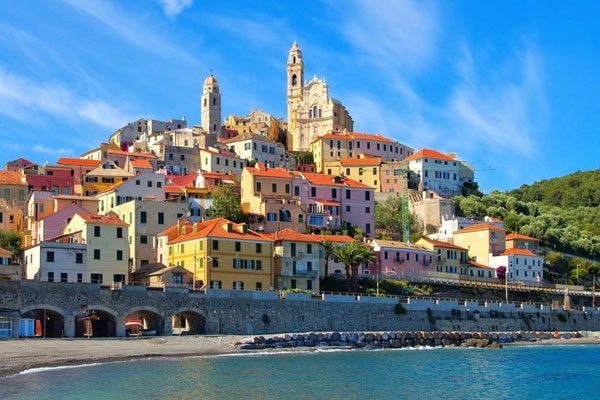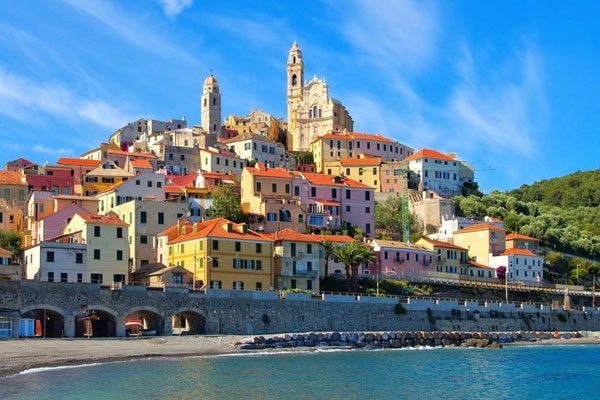 DISTANCES FROM THE
LEAGUE MAIN CITIES
Imperia, reachable in 10 minutes.
Diano Marina, reachable in 15 minutes.
Alassio, reachable in 25 minutes.
Arma di Taggia, reachable in 30 minutes.
Sanremo, reachable in 40 minutes.
Montecarlo, reachable in an hour.
Savona, reachable in 40 minutes.
Genoa, reachable in an hour.

DIRECTIONS
Highway A10, exit Imperia EST
After the junction, at the roundabout, go left towards the city center (via Garessio) until the Carceri' s roundabout; take the 2° exit and proceed up the Cascine hill (via Agnesi – via Berio – Villa Grock – Via Fanny Roncati Carli) until you reach the little church of San Luca which is on a U-shaped hairpin bend; after about 300 meters turn left at the junction for Via Molino dei Giusi (where you'll find our signal panel), therefore always keep right until number 22.
Journey time: 10 minutes.

GOOGLE MAPS

GPS
WARNING: there are two routes to reach Le Navi In Cielo and satellite maps, unfortunately, often signal the most tortuous road. To get there more easily we suggest you to follow this simple procedure:
Set GPS to:
Villa Grock, Via Roncati Carli
lat. 43.893665
long. 8.045099
From Villa Grock, set:
Via Molino dei Giusi, 22
lat. 43.904405
long. 8.047393