COVID-19: The cleaning of the accommodation is carried out with the utmost care and is followed by sanitization with hydroalcoholic products.
Cleaning products will be left in the rooms so that those who wish can personally proceed to further sanitization. With this in mind, guests who like it are free to bring their own linen instead of using the one provided by us, which will still be washed according to the recommended procedures.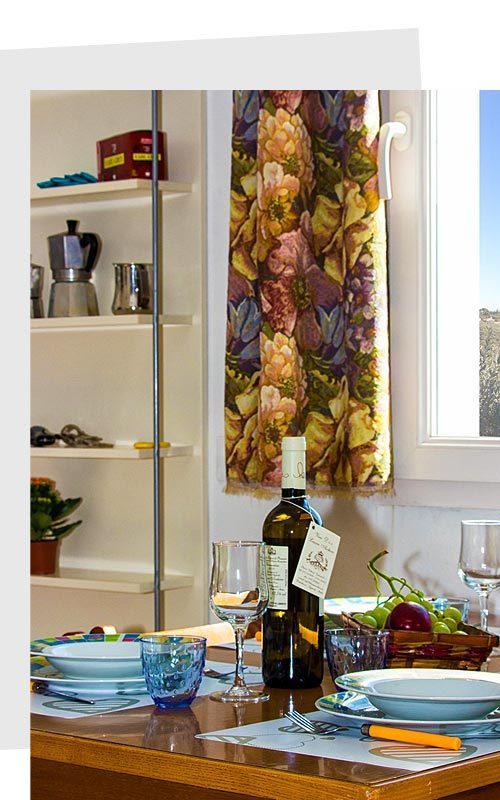 IMPERIA HOLIDAYS APARTMENT

THE ROCKS
MORE WELCOMING
OF LIGURIA
Le Rocce in Imperia holiday apartment is a two-room apartment that can offer up to six beds; from its two terraces, surrounded by our olive grove, you can see the sea of ​​Diano Marina and Imperia. Furnished with finely restored furniture by grandmother Angiolina, it is very comfortable and spacious; the kitchen and the living room are communicating, separable with curtains when you want more privacy. Possibly our holiday apartment in Imperia, Le Rocce, having two bathrooms with shower, can be divided into two semi-independent units, for example to serve as accommodation for two couples.
IMPERIA HOLIDAY APARTMENT
Holiday apartment surface Le Rocce mq 60.
HOLIDAYs HOUSE IN IMPERIA DIANO MARINA

A HOLIDAY APARTMENT
TAILORED TO YOU
Bedroom with 4 beds: one double bed and two singles, or four singles.
Living room with two sofas, or with double bed, or with two single beds.
Two equipped terraces.
Large private garden.
Two bathrooms with shower.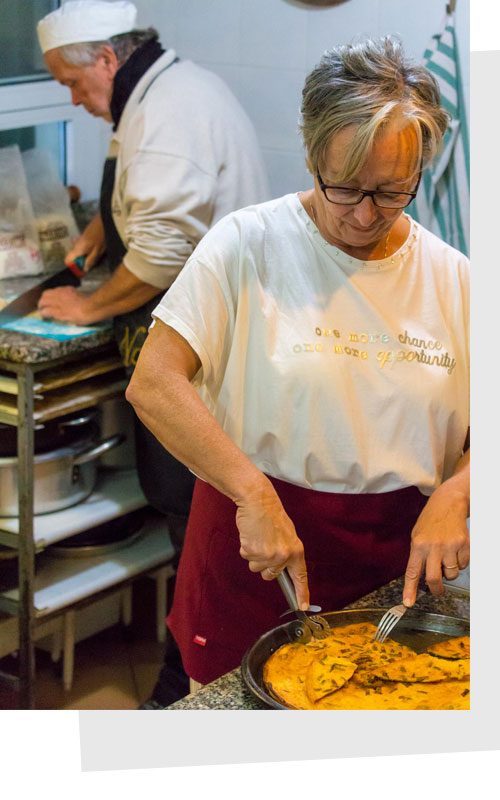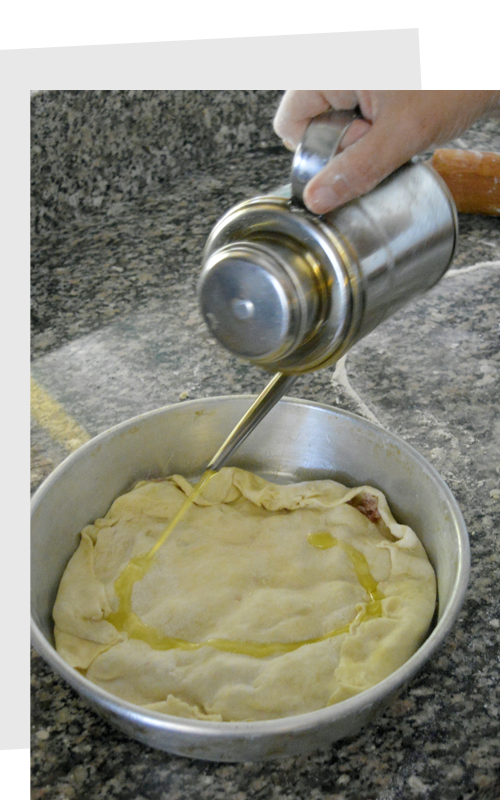 IDEAS FOR
ONE
HOLIDAY
OF TASTE
Those who come on holiday in Liguria take home the memory of the sea, of the terraced hills, of magical villages, of ancient art, but also the taste of a poor cuisine but rich in taste and tradition. And sometimes, indeed often, those who come on holiday in Liguria then try to recreate them in their own kitchen those recipes that have conquered them so much: the Ligurian rabbit, the farinata, the mandilli de saea, the focaccia with cheese or olives, the tagliolini, pesto…
We suggest to our guests to combine their holiday in our apartments with a course of Ligurian cuisine in our restaurant, so as to return home with all the secrets and knowledge to prepare our traditional recipes and amaze friends.
The COOKING COURSES LE NAVI IN CIELO are:
– easy,
– fun,
– informal,
– practical,
– fast,
suitable for everyone, both expert cooks and people who have never had relations with pans and stoves.
Our cooking classes are also a beautiful GIFT IDEA, alone or in combination with an overnight stay to offer to our loved ones a different, cheerful and relaxing holiday.


APARTMENT FOR HOLIDAYS
IN THE RIVIERA DEI FIORI

DIRECTIONS
Highway A10, exit Imperia EST
After the junction, at the roundabout, go left towards the city center (via Garessio) until the Carceri' s roundabout; take the 2° exit and proceed up the Cascine hill (via Agnesi – via Berio – Villa Grock – Via Fanny Roncati Carli) until you reach the little church of San Luca which is on a U-shaped hairpin bend; after about 300 meters turn left at the junction for Via Molino dei Giusi (where you'll find our signal panel), therefore always keep right until number 22.
Journey time: 10 minutes.

GOOGLE MAPS

GPS
WARNING: there are two routes to reach Le Navi In Cielo and satellite maps, unfortunately, often signal the most tortuous road. To get there more easily we suggest you to follow this simple procedure:
Set GPS to:
Villa Grock, Via Roncati Carli
lat. 43.904182 long. 8.047248
From Villa Grock, set up:
Via Molino dei Giusi, 22
lat. 43.904182 long. 8.047248